Susan belongs to several professional organizations and regularly visits a variety of colleges across the country. She received her Bachelor's Degree from Plymouth State University and earned her Mast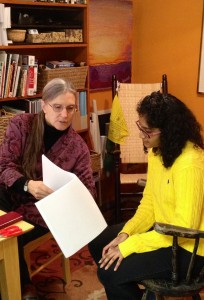 er's Degree from Dartmouth College.  She has also pursued a wide range of professional development workshops though the New England Association of Schools and Colleges and other professional affiliations.  As Director of College Guidance at Sant Bani School, Sanbornton, NH, she has successfully matched students with over one hundred different colleges and universities.  A former SAT reader, Susan has graded thousands of essays for the College Board.
Susan has four daughters who have had a range of academic profiles and experiences over a period of 30 years. Her oldest daughter, Faith, graduated from Smith College and received her Masters in Special Education from the University of Colorado.  Her next daughter, Mary, attended Bard College and graduated from San Francisco Art Institute.  She lives in Berkeley with her family and is a Senior Producer at Bonfire Labs, a creative studio focused on motion design.  Third daughter Catherine gradu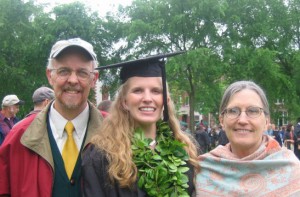 ated from Dartmouth College and is the Director of Marketing  of Vacation Big Sky in Big Sky, Montana, where she enjoys promoting skiing and the great outdoors.  Her youngest daughter Irene graduated from Skidmore College where she majored in music.  She teaches German, English and Piano at a Waldorf high school.  Susan has begun the college search process with her grandson, who is a high schooler interested in computer science.  She feels her personal connection with the college application process over many years is of significant benefit to families who seek her services.
Interested in learning more about how Susan and Gatehouse Guidance can help you navigate the college admissions process? Click here to learn more about our services.